A3 Limited Edition Art Prints
Signed numbered and on museum quality limited edition paper.#
Considered an original artwork as it comes with a certificate of authenticity.

"We can only change once we understand the problems. For me education and raising awareness is the key. I hope that through my art and my love of the sea, I can make my voice heard and make a difference."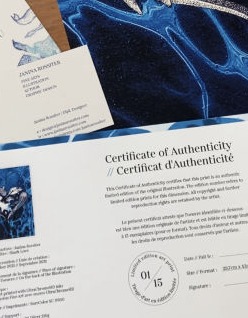 AUTHENTIC
Print comes with a "Certificate of Authenticity", which certifies that this print is an authentic
limited edition of the original illustration. The edition number refers to limited edition prints for this dimension. All copyright and further reproduction rights are retained by the artist.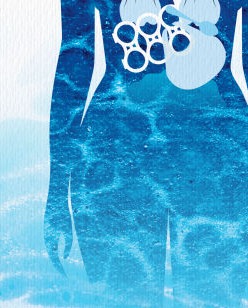 HIGH QUALITY PAPER
Hahnemühle Albrecht Dürer is a genuine mould-made paper made from 50% cotton and 50% α-cellulose fibres. The traditional mould-made art paper is refined with a coating specially developed for FineArt applications.

Print: HUMAN 'PLASTIC' ORGANS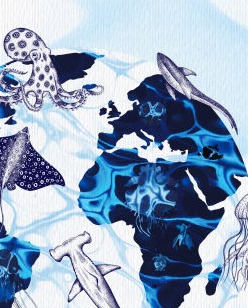 PROTECTING SEA CREATURES
My work is suppose to raise awareness and hopefully evoke a feeling to wanting to protect sea life. I support several ocean conservation organisations / groups with my work throughout the year. Either by donating a percentage of my profit or by in-kind donations. Have a look at my donation page for more information.